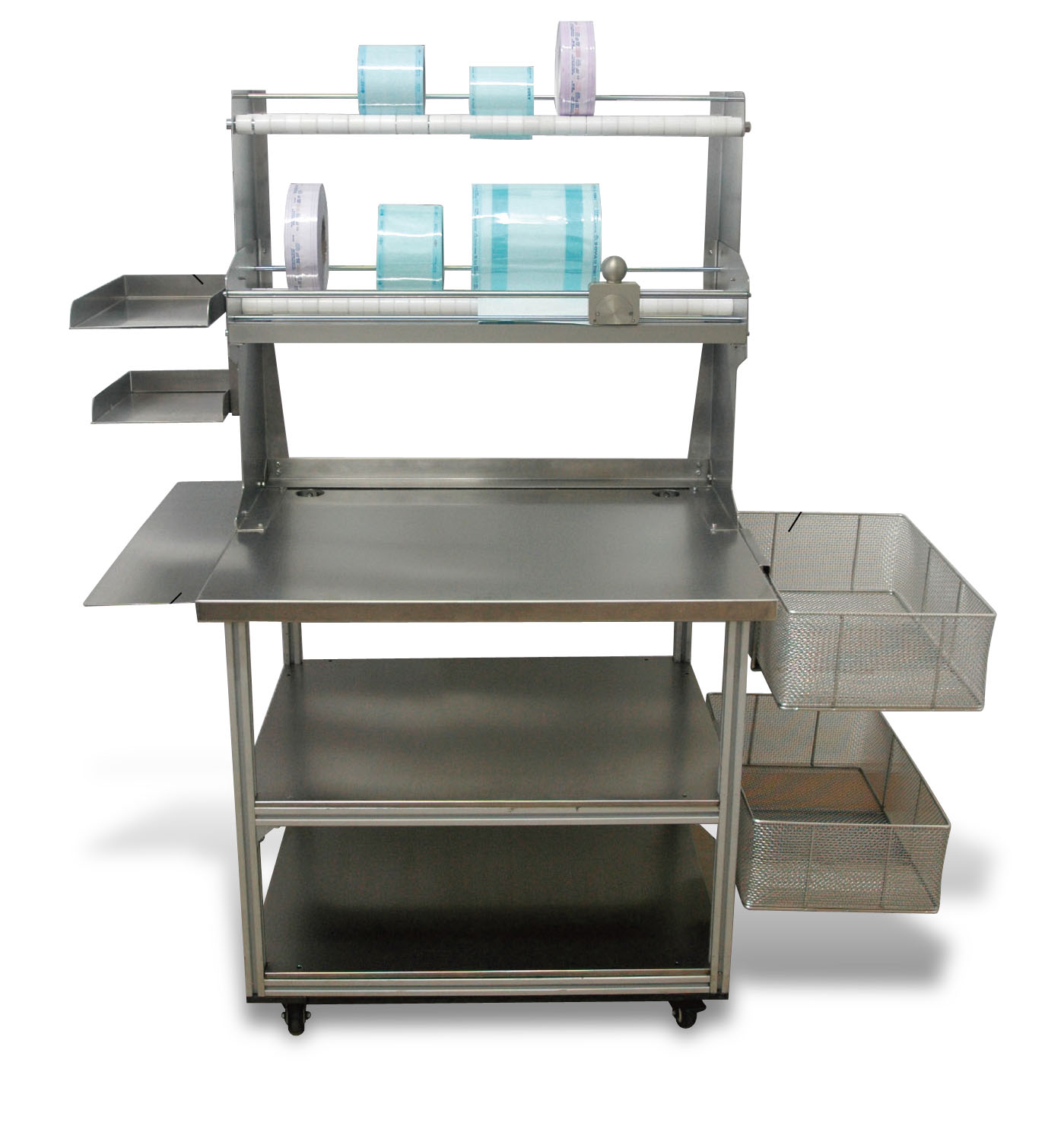 Product Information:
Features:
*Upper part:three level cutter.
*Lower part:stainless steel table and shelves with aluminum supports.
*Mobile workstation with four wheels out of which two are installed with breaks.
*Two small shelvels and a table extender are installed on the left .Two sets of baskets are installed on the right for more effective performance.
*Suitable to place a sealer and a roller conveyor on the table.
*Size:800*700*1430mm(D*W*H)
*Weight:about 50 kg