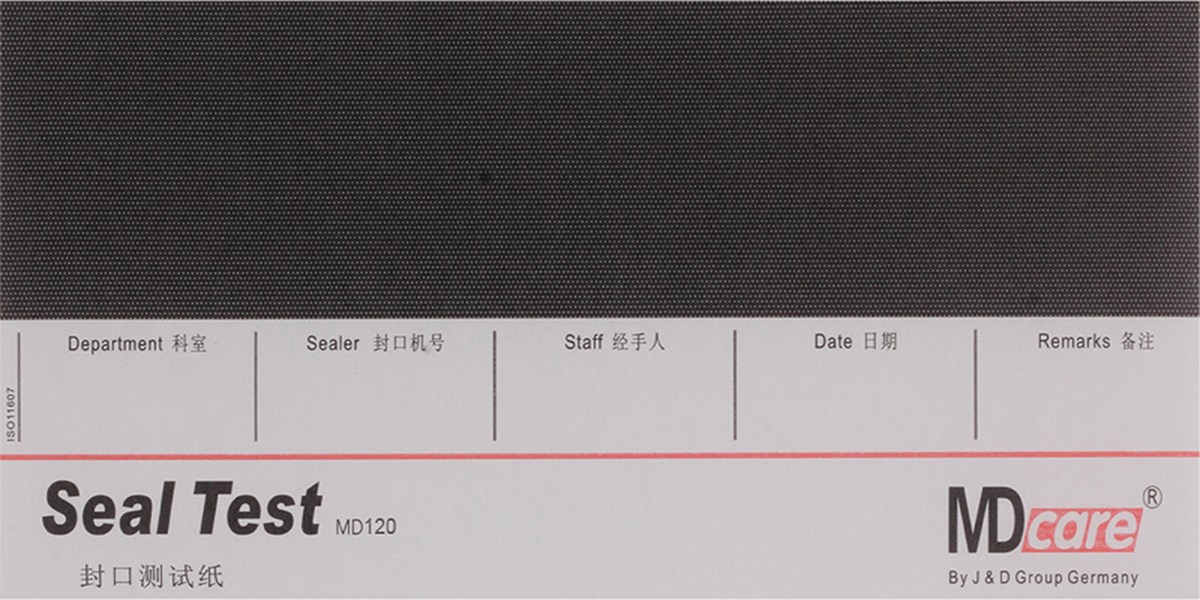 Product Information:
Features:
Seal Test MD120 designed to check sealing effect of medical heat sealers. You may follow the below steps:
*With the dark area facing to film, Seal Test should be placed between the film and the paper of pouch
* Seal the pouch and the dark area of Seal Test, let the sealer leave pressing tracks on the film.
*You may see the film stuck on the dark area of Seal Test.
* At last, you may evaluate the sealing temperature and compressing force by reading the tracks on the film.
* Keep this pouch with Seal Test as a daily record.
* A routine check-up of every day for the sealers is strongly recommended.
*MD120 is used for plasma sterilization pouches, Tyvek,test temperature 120℃.