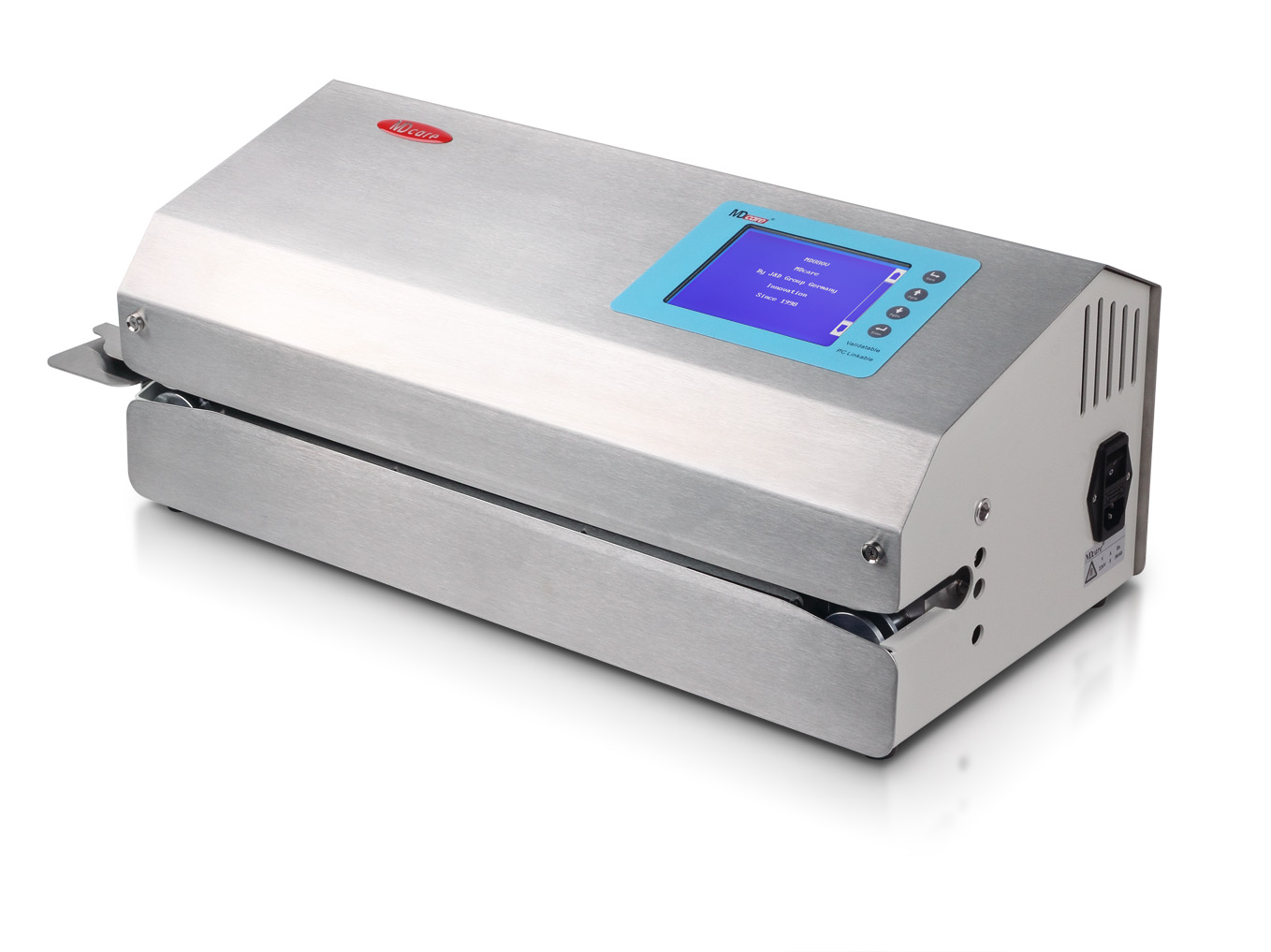 Product Information:
Features:
* Stainless steel cover, 5.7" touch screen with handwriting or screen keyboard to input data;
* English or Chinese printing, capable of printing 7 parameters, and also capable of selecting/canceling single or multiple item printing.
* It can print sterilization date, expiry date, package name, section name, lot number, operator's name and CE mark. EN980 standard codes are available and all data are kept in memory.
* Validatable: Six sealing parameters can be monitored and tested, such as test date, temperature, sealing pressure, speed, staff and machine number.
* Temperatures, dates and lot numbers are capable of being set and adjusted. Lot number can be used as autoclave number and cycle number;
* 4 levels of fonts can be selected with 3 levels of adjustable word space and starting point, single-line printing at the minimum line length of 65mm when 7 parameters are all printed;
* Printing functions can be paused, while the sealing function remains;
* Total sealing width: 12mm, with four sealing tracks;
* Sealing speed: 10m/minute;
* The temperature setting ranges from 30℃ to 230℃. 120℃ and 180℃ are already separately set and easily be selected. The temperature difference is ≤1%;
* Built-in automatic timing, calendars and safe temperature controllers;
* Automatically regulating the sealing pressure meets different thickness of pouches;
* Feeding depths can be adjustable to limit the rim between 0 and 35mm;
*Feeding can be automatically started, and a power saving standby mode is automatically switched on when there is no more feeding between 30-240 minutes by a preset timer;
* The ribbon is changed in front of machine;
* Built-in dot matrix printer;
* Data management: 1000 bag names, 100 department names and 100 staff names can be saved in memory. The saved data between sealer and PC can be imported or exported from each other;
* Multiple protection: Standby alarm, abnormal pressure alarm and over heating alarm;
* Compliance with ISO11607 standard;
* Voltage:220v,50Hz or 110v,400w;
* Dimension:610*290*240mm;
* Weight:22.5kg.
Main Picture: