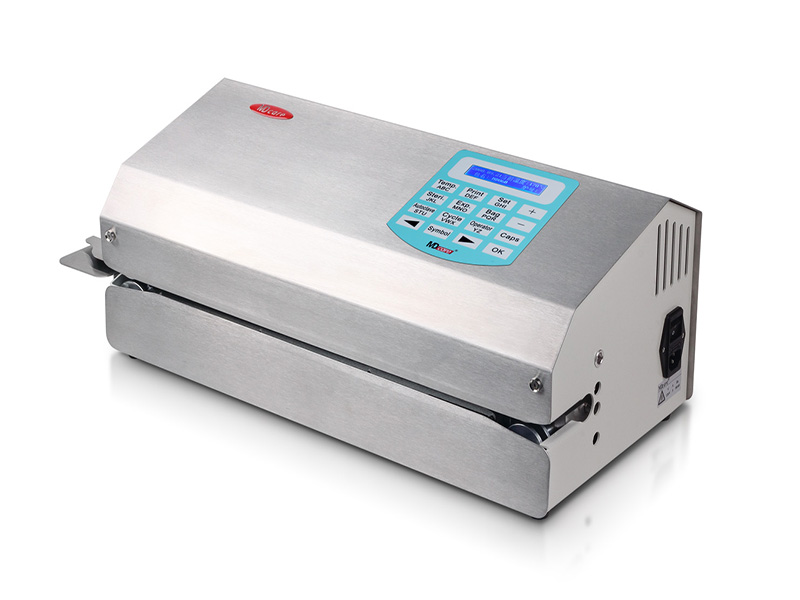 Product Information:
Features:
* It can print 6 items, sterilization date, expiry date, bag name, autoclave number, cycle number and personal number.
* The temperature and date are available to set and adjust.
* Three fonts and three intervals of wording can be selected with one line print-out. Six items can be printed with minimum line length 65mm.
* Printing function can be paused while only sealing function remains.
* Sealing width: 12mm.
* Sealing speed: 10m/munite.
* Working temperature: 30℃-230℃. Difference of temperature:≤1%.
* Internal timer, internal calendar and safety thermoprogrammer are installed.
* Automatic adjustment of sealing pressure fits to thickness range of the pouches.
* Adjustable depth of feeding.
* Automatically starts while feeding. Heat keeping for the next feeding can be adjusted within 120 minutes before turning to stand-by to save power.
* Install the cassette of ink ribbon in front of the cover.
* Internal matrix printer.
* Power: 400W, 220V or 110V,50/60Hz.
* Size: 610*290*240mm
* Weight: 22.5Kg.
Main Picture: