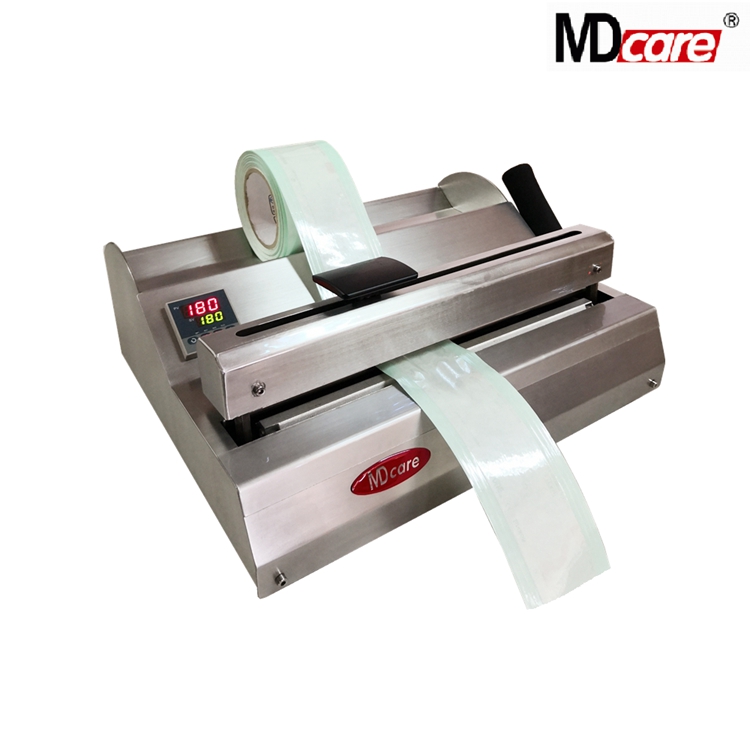 Product Information:
Features:
*MD400 is an economical manual sealer, especially suitable for small medical institutions, clinics, dental departments, etc.;
*MD400 (new) is all stainless steel shell;
*The sealing pressure is 10mm, and the width of the sealing and cutting bag is 300mm.
*Techincal parameters:
* sealed width:10mm.
* power:220V,50Hz,400W。110V optiona.
*dimension:400x325x180 mm.
*weight:9kg
Main Picture: